Achieving zero fatalities and crashes of automobiles has been a long-term but seemingly unreachable goal. Few people can imagine a complete solution, so the short-term goal has been to mitigate vehicular crashes instead.  
The usual "E's" of Traffic Safety involve Engineering, Enforcement, Education, and (more recently) Emergency Response. Some people have suggested adding a fifth "E": Everyone. That is, traffic safety is the responsibility of everyone on the road. All of these strategies are partially effective, but they still come short of the ultimate goal of zero. Instead of adding another numbered "E," I would suggest an alternative that is perhaps the final "E": Emerging Technology.
The rapid emergence of new technology with connected and autonomous vehicles (CAV), or highly autonomous vehicles (HAV), is our future path to achieve zero crashes. These steps are coming in a variety of small, incremental advances with each version of emerging technology, both with vehicles and Intelligent Transportation System (ITS) applications.  
The Utah Department of Transportation (UDOT), with our transit partner, the Utah Transit Authority (UTA), has deployed a Level 4 Autonomous Shuttle for a one-year demonstration project. (Above: Figure 1 Shuttle stop at the Station Park Shops, Farmington) This shuttle is capable of transporting up to 10 riders comfortably in a fixed route, pre-determined path that is no more than 2 miles long. UTA is interested in learning about ways to connect riders for their first and last mile to existing transit routes. UDOT is researching how the general public accepts and understands what a CAV/HAV does and does not do.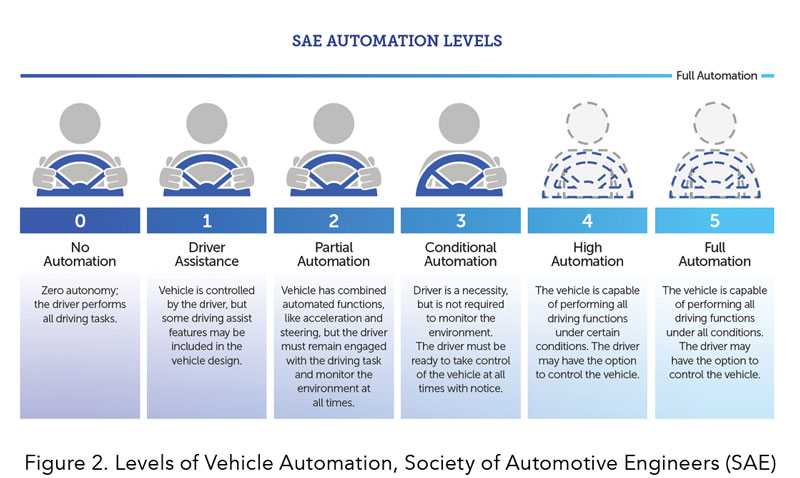 his all-electric vehicle requires approval, at each venue, from the National Highway Traffic Safety Administration (NHTSA), since it does not have seat belts, a steering wheel, brake pedals, mirrors nor the driver control cockpit. The operating speed is not to exceed 15 MPH, and it cannot operate on multilane roads or with posted speeds above 35 mph. Our project will have an onboard operator to ensure safe operation and to override control due to random impediments to the route, like a delivery truck or other incident on the path. The onboard operator can use a remote handheld controller to override control and then steer and operate the vehicle. 
We are deploying the shuttle at a variety of venues with different use cases. Some of these include a college campus, a hospital, a business park, and entertainment and shopping venues. At each of these venues, we will learn about ridership needs and experiences with ambassadors who will engage the public and ask them to answer survey questions.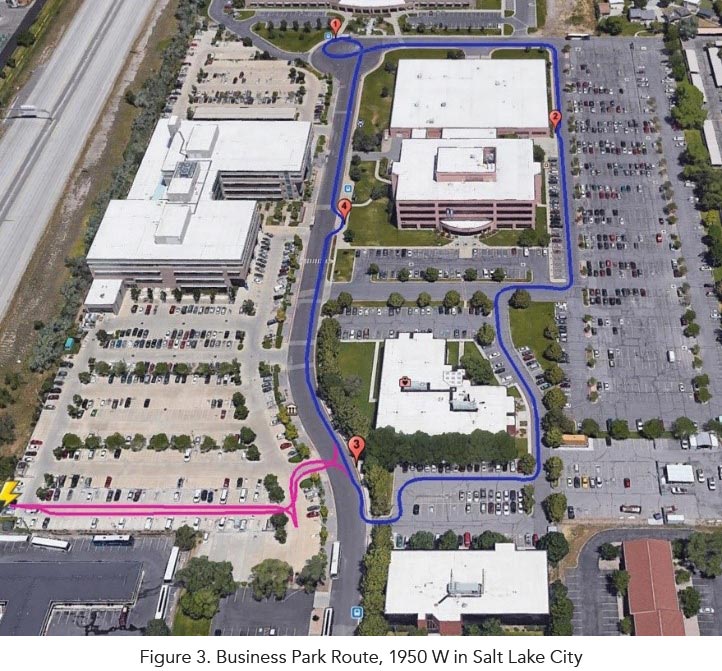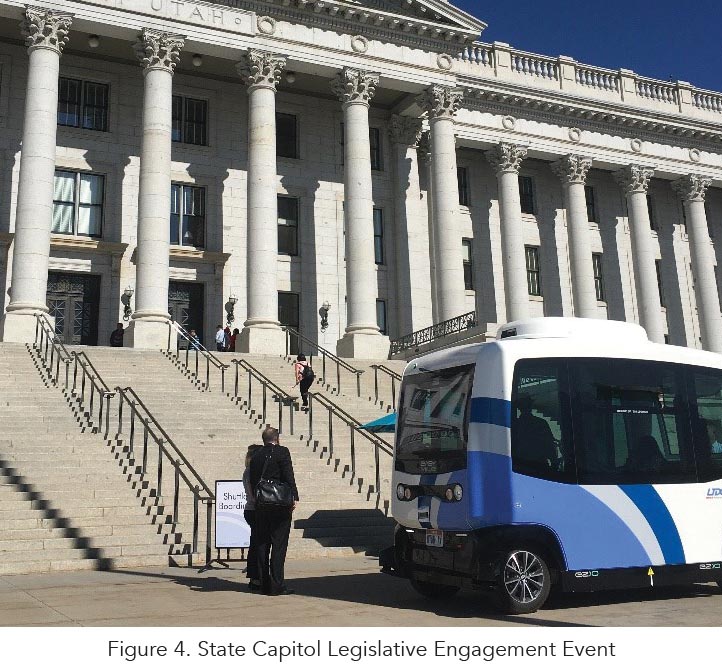 We will also explore the vehicle to infrastructure capability of this shuttle in dealing with signal, phase, and timing data. This learning step helps us plan infrastructure enhancements and understand the state of maturity of CAV/HAVs.
An added feature to our project is specialized University research to study, anonymously, how humans interact with the shuttle during their ride. A special onboard camera will be used as well as incognito observers. Our initial research report yielded some interesting observations that will lay the groundwork for a more comprehensive research analysis with subjects to get a deeper understanding of their perception and reaction to rider experiences.
Using CAV/HAVs brings other efficiencies in vehicle platooning and speed harmonization that can optimize the fixed capacity of our roadways.
This project will help both our agencies understand where the state of technology is and where we need to move next to change the landscape of transportation.
More information can be found on the project website at www.AVShuttleUtah.com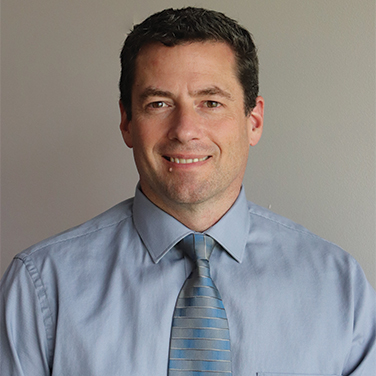 Chris Siavrakas has worked for the Utah Department of Transportation for almost 20 years as a traffic engineer in the Traffic Operations Center in Salt Lake City, Utah. He is currently a technical project manager for the Transportation Technology Group leading the yearlong autonomous shuttle demonstration project. Previously, Chris planned and deployed devices for advanced traffic management systems, such as traffic cameras, traffic sensors, electronic message signs, traffic signal communication, fiber optic lines and other traveler information devices into roadway projects.
Chris was also the control room engineer and emergency management coordinator who managed the traffic operators and monitored freeway operations, coordinated with border states, counties, and local cities in a variety of major incidents and planned special events around the state.
Chris is a licensed professional engineer in Utah and has an advanced certification by the Institute of Transportations Engineers as a professional traffic operations engineer.
Chris earned the degree of Bachelor of Science in civil engineering from the University of Arizona and has completed independent graduate coursework in civil engineering at both the University of Arizona and the University of Utah.
Professional Engineer (Licensed), State of Utah, #4759661-2202
Professional Traffic Operations Engineer, Transportation Professional Certification Board, Institute of Transportation Engineers.