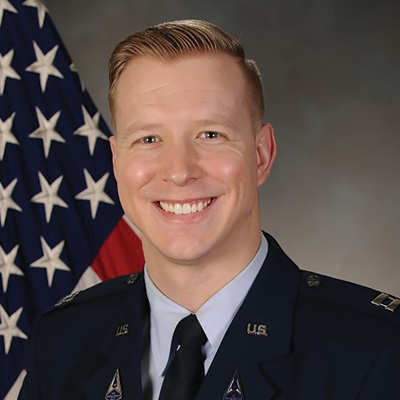 Engineer of the Year Nominee
Capt. John McCrea
United States Air Force
Nominated by INCOSE

Capt John McCrea is the Lead Engineer, Flight Destruct System on the Minuteman III Flight Test, Telemetry, and Termination (FT3) system and the Lead Project Manager/Engineer for Minuteman III Digital Transformation. In his FT3 role, John is responsible for ensuring a safe flight destruct system during operational test launches out of Vandenberg Air Force Base in California to the Kwajalein Atoll. For the digital transformation, John is responsible for a team of 57 people taking over 70 systems of data and digital engineering tools for a 50-year-old weapon system and consolidating them in a cloud-based ecosystem. This modernization of a legacy system is a huge leap forward toward advancing the Department of Defense digital engineering objectives and making our national defense safer than ever. John also has a passion for STEM and service in building the wider engineering community, through organizations like INCOSE, AIAA, and NDIA, as well as participation in FIRST robotics competitions at multiple levels. Despite COVID, John has continued to enable quality engineering and education activities throughout 2020.

Achievements include:
B.S. Aerospace Engineering (Astronautics), Arizona State University, 2016
M.S. Engineering Management, Air Force Institute of Technology, 2018
M.S. Systems Engineering, Air Force Institute of Technology, 2018
Lead project manager/engineer for the Minuteman 3 (MMIII) digital transformation
Five awards and patents
Four publications at JHU/APL, NDIA, SciTech, and AIAA conferences
2020 UEC Fresh Face of Engineering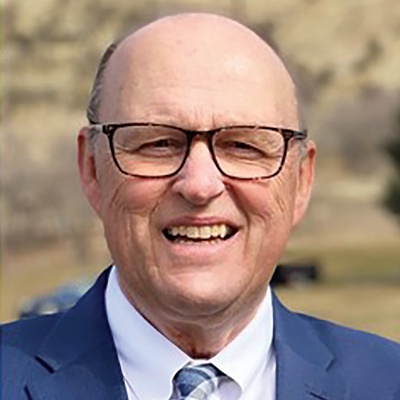 Engineer of the Year Nominee
Kerry Charles (KC) Shaw
Central Utah Water Conservancy District
Nominated by ASCE
KC Shaw is a dedicated civil engineer with a distinguished 36-year career in the public and private sectors in Utah. He is the chief engineer for the Central Utah Water Conservancy District, where he oversees the planning, design, and construction of major critical infrastructure in Utah. Notable elements in his career include:
Bachelor and Master of Science in Civil Engineering, Brigham Young University
Director of Engineering at Anderson Geneva Department
Management and leadership at Geneva Steel, Sunrise
Engineering, and Comet Resources
Utah State Water Quality Board, Member, 1995-2003
Water Environment Association of Utah, Public Servant Award, 2003
ASCE, President of Utah Section (1993-1994) and Central Utah Branch (1989-1990)
Licensed Professional Engineer by State of Utah from 1986 to the present
OSHA Hazardous Waste Operations and Emergency Response (HAZWOPER) Trained, 1989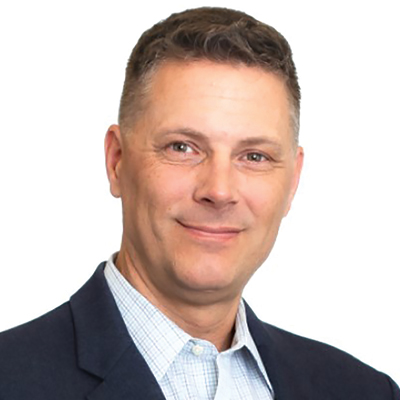 Engineer of the Year Nominee
Roger Hamlet
Colvin Engineering Associates
Nominated by ASHRAE

Roger is a professional engineer, project manager, principal, and partner at Colvin Engineering Associates, where he successfully manages a profitable project engineer team. Roger is an internal quality control supervisor and consistently sets the industry standard for sustainable design in higher education, municipal, manufacturing, utility distribution, laboratory, and office facility market sectors. He routinely leads the efforts to streamline processes, hosts in-house training programs, and coaches up-and-coming engineers. Roger can find the solutions for the most complex of project challenges. His 29-year career is a testament to his dedication to serving our community with design tailored to each client, owner, architect, and end-user. Our community benefits from his position as Code Commission Committee Member and his continued contributions to ASHRAE, CSI, and as a thought-leader in our industry.
Achievements include:
B.S. in Mechanical Engineering, the University of Colorado
Leadership in Energy and Environmental Design (LEED) AP BD+C
Professional Engineering in the state of Utah
Committee member, Uniform Building Code Commission Mechanical Advisory Committee, State of Utah
Member of ASHRAE, Construction Specifications Institute (CSI), Swiss Association of Heating and Ventilation Engineers
Region IX Technology Award, Salt Lake City Public Safety Building
ASHRAE Utah Chapter Engineer of the Year Award
BOMA Energy Symposium, presenter
Career highlights include the following:
He volunteered as a teacher for an Agha Khan Foundation middle school in Pakistan.
He consulted in Switzerland for five years. He designed research and manufacturing facilities for pharmaceutical and chemical manufacturers.
His portfolio has 22 notable projects.
His work at BioFire Manufacturing qualified for the Utah Construction and Design's 2020 Most Outstanding Project in the Manufacturing and Commercial category.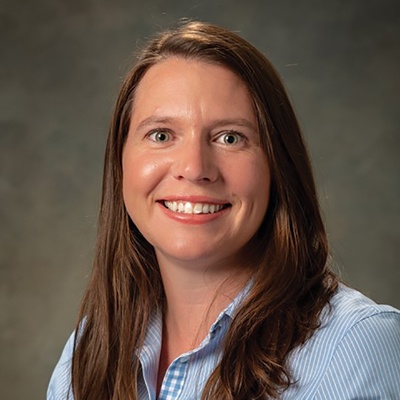 Engineer of the Year Nominee
Jessica Widrick
Northrop Grumman
Nominated by AIAA

Jessica Widrick is an accomplished engineer who has spent the past 15 years working with large solid rocket motors for Northrop Grumman in Utah as a design engineer in the metal structures, joints, and seals group and as the design lead and technical expert responsible for metal hardware components, seals, and overall joint performance. She started her career working on the shuttle program with the reusable solid rocket motors and has since worked on government, commercial, and industry entities for both development and production programs. Jessica interacts and coordinates with multiple manufacturing centers and Design Engineers to ensure successful handling, manufacture, and assembly of metal hardware and joints. Jessica not only frequently works with different disciplines but also maintains a comprehensive knowledge of the production processes to ensure a successful design including an understanding of rocket motor ballistics, fluid mechanics, heat transfer, thermochemistry, and structures. Jessica is an expert of various seal material's capability, joint environmental conditions, potential changes during operation, seal integrity verification, and how to conceptualize and bound failure modes. Jessica maintains and develops engineering design standards within her discipline and teaches others good design practice by creating standards to help train others and create design process consistency.
Achievements include:

B.S. in Aerospace Engineering, the University of Tennessee, Knoxville
Sr. principal structural engineer, August 2007-Present
System safety engineer, June 2006-August 2007
Career highlights include the following:
She spent 15 years working with large solid rocket motors.
She worked on a shuttle program with reusable solid rocket motors.
She interacts and coordinates with multiple manufacturing centers.
She maintains and develops engineering design standards.
She received a Northrop Grumman Innovation Systems and Propulsion Systems Achievement award, 2019.