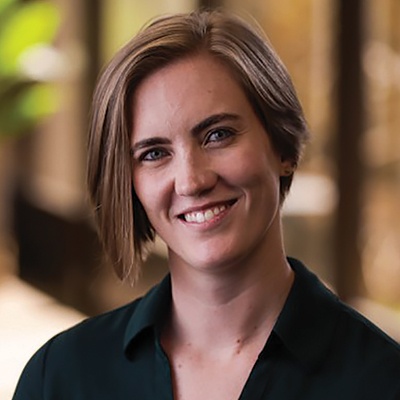 Fresh Face of Engineering Nominee
Mykel Vallerga
Colvin Engineering Associates
Nominated by ASHRAE

Project engineer Mykel Vallerga personifies servant leadership. Her technical skills, attention to detail, dedication to successful completion of projects, communication skills, and ability to work with people make her an effective and well-rounded engineer. Mykel demonstrates effective interpersonal skills with diverse industry groups, including vendors, contractors, architects, and owner's representatives. We look forward to her continued technical growth and professional success in the HVAC industry.
Achievements include:
B.S. in Mechanical Engineering, the University of Utah
Project engineer, Colvin Engineering Associates
Career highlights include the following:
She won the 2020 Engineered Systems, 20 to Watch: Women in HVAC Engineering Contest. She was featured in the January 2021 issue about her interests in sustainability, community impact, and the complexity of her skillset.
Her project portfolio includes the Salt Lake City Airport, the BioFire 505 Colorow Road, BioFire Manufacturing Facility, and BioFire Administrative Building, the University of Utah Fieldhouse Theatre, and the Utah Valley University Keller Business Building.
She is a member of the Society of Women in Engineering, ASHRAE, and ASHRAE Board of Governors, Utah chapter. She prides herself on seeking ways to leave a sustainable impact with every project she is assigned.
She is a high school volleyball coach for a local high school girls' team.
She tutors local middle and high school students in math and chemistry, and she hopes to inspire her students to become future engineers.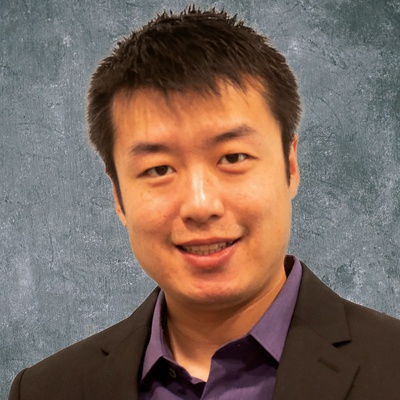 Fresh Face of Engineering Nominee
Lingkun Li
City of South Salt Lake
Nominated by ASCE

Lingkun has been involved with ASCE since 2014 when he joined as a student member. In 2017, he joined the ASCE Young Member Forum (YMF) and accepted the position of President in June 2018. During his term as President-elect, he arranged the Fall 2018 and Spring 2019 PE Review Course and volunteered to serve in a Ronald McDonald House event and assisted the President in YMF and Section board meetings. During his term as President, he oversaw the YMF budget and socials and successfully brought the Western Region Younger Member Council (WRYMC) Conference to Utah for 2022.
Achievements include:
Master of Science in Civil Engineering, University of Utah
Bachelor of Science in Mechanical Engineering, Tianjin University of Technology, Tianjin, China
Career highlights include the following:
He investigated smog-eating concrete for UDOT.
He served as the president of the American Concrete Institute, University of Utah Student Chapter.
He volunteered at the Ronald McDonald House, helped during national engineering-week activities, and judged youth students through the University of Utah Science and Engineering Fair.
He has been acctive in public and engineering organizations, including the American Society of Civil Engineers (ASCE), American Public Works Association (APWA), the American Concrete Institute (ACI), and the Utah City Engineer Association (UCEA).
His professional work includes the following projects: the Provo-Orem BRT Asphalt Quality Assurance, the University of Utah Hospital expansion, the Ogden Library, Fitts Park, State Street Lighting Expansion, and the Fire Station 42 Parking Lot.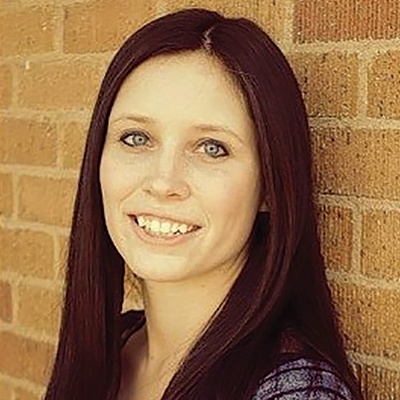 Fresh Face of Engineering Nominee
Breanna Whiteleather
Lockheed Martin
Nominated by INCOSE

Breanna Whiteleather has been an electrical engineer for three years and interned for three years before that. She gained her bachelor's degree in December 2017.
Achievements include:
B.S., Electrical Engineering with a minor in Mathematics, Weber State University
INCOSE ASEP certification
Career highlights include the following:
At BAE Systems, she was involved in the Acquisition Program for ICBMs. The program replaces and updates systems needed for the test launches at Vandenburg Air Force Base. She then transitioned to testing the new and current systems for the Minuteman III Missile. She also became involved with BAE System's model-based systems engineering (MBSE) initiative. Her goal was making digital engineering more mainstream within the intercontinental ballistic missile (ICBM) community.
At BAE Systems, she won the Business Leader Award and the Air Force Quarterly Team Award.
She is a systems engineer at Lockheed Martin. She works as the Survivability Task Team Lead, specializing in nuclear hardness and survivability.